Leah Roberts Biography
Well hello there! I am so glad you are visiting my bio section to learn more me as a person. Let's get started shall we? I promise I will keep it brief.
I was born and raised in Las Vegas, and after 16 years of that nonsense, I found my way to Saint George in 2012 and fell in love with its natural beauty.
In my free time away from writing and digital marketing, you will find me at home with my 5 animals. If I'm not there, I am volunteering at my local Animal Rescue RSQ DOGS+ where I am the Event Coordinator, Medical Team, and the Cat/Dog Team!
I cannot function without coffee – it's best not to talk to me in the morning until I've had some. I am also a bit of a beer connoisseur, if you will. I love me some beer and coffee… not together of course.
I am also quite the foodie– I have spent years in the restaurant industry which developed into a fiery passion for good food– eating it, making it, looking at it, smelling it, etc., doesn't matter, I'm all about it.
In my free time, I thoroughly enjoy hiking, camping, rock climbing (still learning so I am no expert), off roading (#jeeplife), meditating, and hitting the volleyball courts. Basically I enjoy anything that requires me to be nature, or with animals!
I'm sure you have noticed that yes, while my website is mostly a portfolio to showcase my work, I am also a vegan advocate. I like to take my writing skills and share my favorite recipes, provide tips for my fellow Vegans, promote the local animal rescue, and share some healthy life skills with people. Healthy tools that you can use for your mental well-being, such as self-awakening, self-love, internal peace, meditation, yoga, earthing, and more.
Check out my blog for all my personal writing or down my FREE PDF Guide to Self-Awakening and Meditation!
Send me a message to learn more about my services or visit my portfolio by clicking the button below.
Namaste ༂
Leah
Read From My
Personal Blog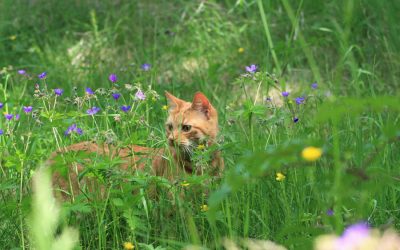 Sometimes dogs and cats run into some pretty nasty health problems. As a responsible pet owner, you want your dog or cat to always be comfortable, healthy, and living their best life right? You take your furball to the vet, they run some tests, diagnose the problem,...
Lets Start a Conversation
Lets Start a Conversation