Experience & Biography
Leah Roberts Writing is a freelance digital marketing and content creation agency, that has been leaving its mark nationally for nearly 3 years. I take the stress and hassle of managing your online presence right off your plate, and onto mine!
I do this by creating and managing your online content distribution, as well as managing your more technical online presence i.e. ad creation and SEO. From social media content creation and management, email marketing, website design and management, SEO and website content creation, to Google, Bing, Youtube, Facebook, & Instagram ad creation and management– I can be your Marketing and Content Creation gal.
Connect with me and let's come up with a custom content or marketing package for your business!
Namaste ༂
-Leah
Leah Roberts
– I started my freelance company at age 22
– I've been in the marketing space for nearly 3 years; I've learned everything I know on the job, from a local marketing guru. Today I continue to grow and learn in the ever-changing world of digital marketing. 
– Over 6 years of customer service and business management experience.
– Marketing consultant
– From Las Vegas, NV
– Mother of 5 Fur Kids (4 cats 1 dog)
– Lover of writing and networking
– Lover of food, yoga, and hiking
– In the process of writing a plant-based cookbook and a fiction novel!
– Also write for local non-profit animal rescue organizations in the area
– In the process of starting up another business – local, organic, handmade vegan products!
Read From My
Personal Blog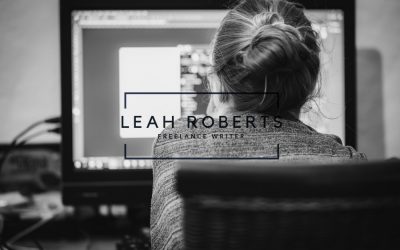 Can I get real with you guys for a second? Are you listening? Come a little closer. Business owner to business owner, let's have a little chit chat, tat-on-tat, from my own experience. Freelancers are the way to go for your business, and I can personally vouch for...
Lets Start a Conversation
Lets Start a Conversation