Leah Roberts Writing
FREELANCE WRITING & DIGITAL MARKETING SERVICES
Leah Roberts Writing
FREELANCE WRITING & DIGITAL MARKETING SERVICES
About My Services
I create original content for your business at a freelancer's price- blog and article writing, website content and creation, email copy, social media copy, SEO writing, ad copy, digital marketing campaigns, and so much more.
Whether you are looking for fun creative articles, SEO articles that are still entertaining, awesome website copy, social media content, or professional email copywriting to nurture your customers- I can help with it all.
Freelance Services That You'll Love
Content Creation
Professional content creation for your business at a freelancer's price. I specialize in all things writing– blogs, social media copy, ad copy, website content, email copy, and creative writing. Writing is my passion, so I take pride in every piece I write. Quality is never lost when you rely on me.
Digital Marketing
Looking for online marketing? You've come to the right place. No Contracts. Month-to-Month Basis. Quality Professional Digital Marketing Campaigns. Get your business advertising on Google, Facebook, and Instagram today. 
Website Design
Ready for a rebrand? Good thing I offer quality WordPress website creation and design. In addition to the overall set up and design of your website, I will also create all of the copy for your website. All websites are optimized for mobile and SEO!
FREE Guide to Self-Awakening:
Download my Guide to Self-Awakening with Mindfulness and Meditation below!
Read From My Personal Blog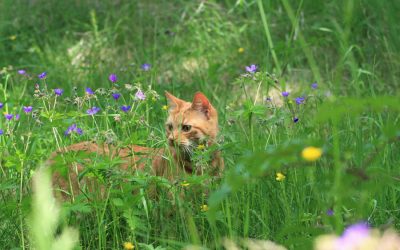 Sometimes dogs and cats run into some pretty nasty health problems. As a responsible pet owner, you want your dog or cat to always be comfortable, healthy, and living their best life right? You take your furball to the vet, they run some tests, diagnose the problem,...