Leah Roberts Writing
FREELANCE WRITING & DIGITAL MARKETING SERVICES
Leah Roberts Writing
FREELANCE WRITING & DIGITAL MARKETING SERVICES
About Me
Hey there, I'm Leah, and thanks for visiting my website. I hope your search ends here and you find exactly what you are looking for!
I'm just an animal-loving, vegan, freelance writer living in the red rocks of St.George, Utah. I am a professional freelance writer, digital marketer, and website designer. Check out some of my services below, or head right for my portfolio to see EVERY single article I have ever written!
I can't wait to work with you!
Freelance Services That You'll Love
Content Creation
Professional content creation for your business at a freelancer's price. I specialize in all things writing– blogs, social media copy, ad copy, website content, email copy, press release articles, news articles, and creative writing. Writing is my passion, so I take pride in every piece I write. Quality is never lost when you rely on me.
Digital Marketing
Looking for online marketing? You've come to the right place. No Contracts. Month-to-Month Basis. Quality Professional Digital Marketing Campaigns. Get your business advertising on Google, Facebook, and Instagram today. 
Website Design
Ready for a rebrand? Good thing I offer quality WordPress website creation and design. In addition to the overall set up and design of your website, I will also create all of the copy for your website. All websites are optimized for mobile and SEO!
Read From My Personal Blog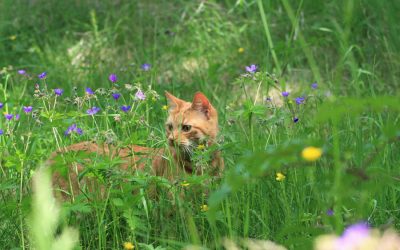 Sometimes dogs and cats run into some pretty nasty health problems. As a responsible pet owner, you want your dog or cat to always be comfortable, healthy, and living their best life right? You take your furball to the vet, they run some tests, diagnose the problem,...