Good For:
Breakfast/Brunch
Introduction
About This Recipe
By: Leah Roberts
If you can't tell by now- I love potatoes.. seriously love them. Especially french fries- those are my kryptonite. So it should come as no surprise that I have an infamous Breakfast Burrito recipe too!
However, recently I made an addition to my traditonal recipe- "Just Eggs". If you haven't had the vegan "Just Eggs" you're missing out! This egg substitue is made primarily of mung beans, which creates an incredibly similar texture to eggs.
Of course, it's not perfectly matching eggs- the flavor is different, and they don't scramble quite as nicely. But who cares right? I'm just plain excited about it!
Enough talking- Let's dive right in!
What You'll Need:
2 Medium-sized red potatoes
1 Large Avocado
2-4 Large Flour Tortillas
1/2 cup sliced white mushrooms
1/2 cup "Just Eggs"
1/4 cup fresh kale- rinsed and chopped
2 tbsp chopped white onion
2 tbsp Bragg Liquid Aminos (or soy sauce works great too if you have it)
1 tsp fresh minced garlic
1 tsp garlic powder
1 tsp onion powder
1 tsp cumin
1 tsp Olive oil
Salt & Pepper to taste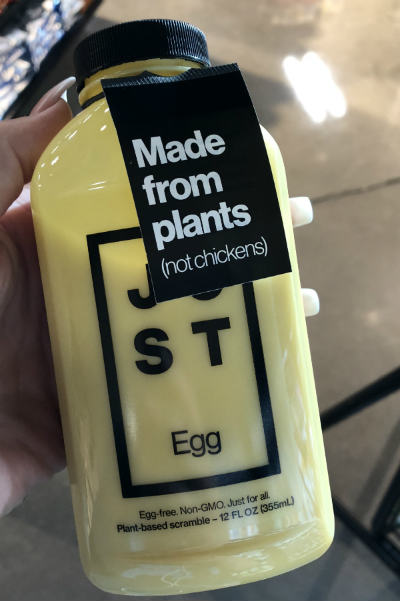 Step by Step Instructions
Step 1
Bring 1 medium saucepan of water to a boil, with a sprinkle of salt. Wash and scrub your Potatoes well. 
Cut the potatoes into fourths. Once water is boiling- add potatoes to the water. Cook for 20 minutes, or until softened.
Step 2
In a medium frying pan, add olive oil, fresh garlic, onions, kale, and mushrooms. Fry on medium heat for 2 minutes.
Add amino acids and saute for 15 minutes or until cooked thoroughly- continually stirring. Set aside.
Step 3
In a small frying pan, on low heat, add olive oil (or vegan butter, whatever you have). Add in "Just Eggs" and stir thoroughly until scrambled. Set aside.
Step 4
Once potatoes are cooked, chop into small cubes. In medium frying pan, at medium heat- add olive oil and potatoes.
Coat in garlic powder, onion powder, cumin, and salt/pepper to taste. Continue frying until golden brown and crispy. 
Step 5
Once everything is completely- simply scoop a little of each pan into your flour tortilla- add in your avocado! I like to add hot sauce, salsa, and some spicy hummus to mine as well. 
Wrap it up like a burrito- and waa-laa! Sooo delicious ?